4 Ways to Wear a High-Neck Crop Top with Yoga Leggings
A high-neck crop top is one of the most fashionable and functional articles that a yogi can keep in her closet. It offers more coverage than a typical sports bra but still allows for air circulation that can keep you cool while you practice. They are easy to style and simple to find when shopping in the stores.
If you want to dive into this current yoga fashion trend, consider pairing it with your favorite pair of yoga leggings. You can find a crop top in almost every color and pattern, so you're bound to find something that will match the options you already have in your closet. You can take a look at these styling tips to give you some inspiration for your next yoga outfit.
Wear It With High-Waist Yoga Leggings
A crop top inherently means that it's going to expose some of your midriff. To keep yourself feeling more modest and comfortable, you can keep the skin exposure to a minimum by wearing a great pair of high-waist yoga leggings. In the summer, you could opt for Capri leggings or full-length yoga leggings in the fall. Either way, high-waist leggings help balance out the amount of skin you're showing.
Pair It With a Necklace That Pops
A shirt that cuts so high around your neck can be difficult to accessorize. Look for long necklaces in colors that pop or metals that sparkle. You need something to catch the eye when you move around. When you're shopping, you may want to look for natural stone or crystal gemstone pendants to give yourself an added boost of energy or peace.
Remember that you will likely want to take this necklace off during your practice because it can pose a serious safety concern.
Look for Cutout Patterns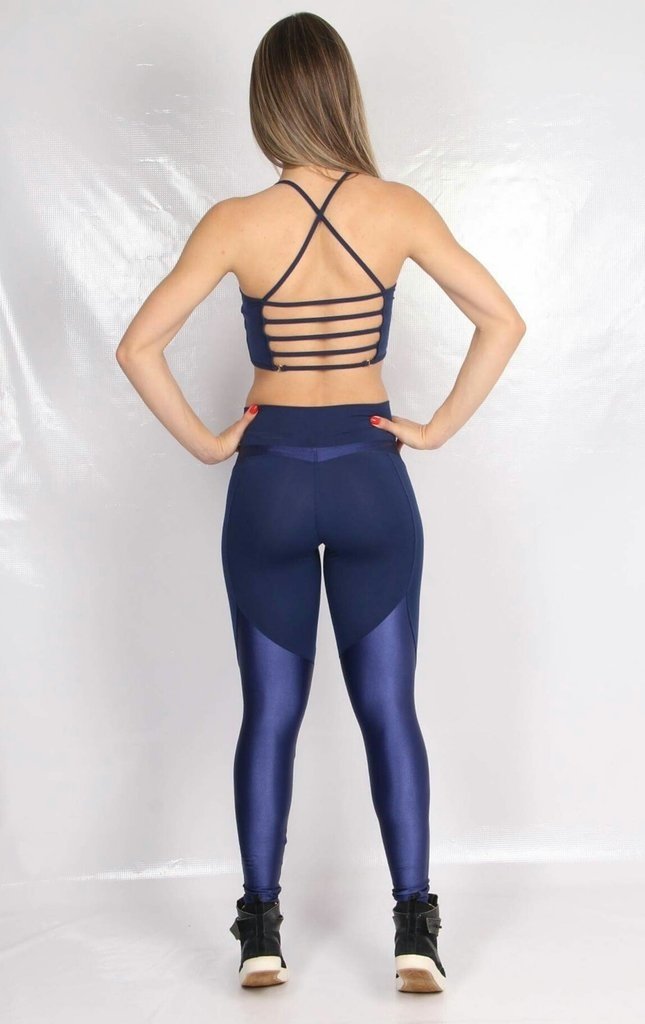 Just because your top goes all the way to your neck like a crewneck t-shirt doesn't mean that you can't show a little skin. Many apparel manufacturers are now creating high-neck crop tops that feature another prominent fashion trend – the cutouts. You can get crop tops that have interesting designs and patterns cut out to expose your collarbones or the space between your shoulder blades.
Put It On Under a Cozy Flannel
You can keep yourself cozy and warm and still wear a high-neck crop top with your yoga leggings when you throw on an oversized flannel. Make sure that it is a longer tunic length with a bulkier appearance. With a matching high-neck crop top underneath, you'll leave the front of the flannel unbuttoned to show off your fashion. This oversized item balances out the tightness of both your yoga leggings and the crop top.
A high-neck crop top has the potential to be extremely comfortable and a great option for your next yoga class. Figure out how to style it properly so that your classmates can take notice of the fashion statement you happen to be making.